PIONEER™PX & PR SERIES PROMO
OHAUS: The most exciting entry level portfolio on the market!
Now 20% OFF!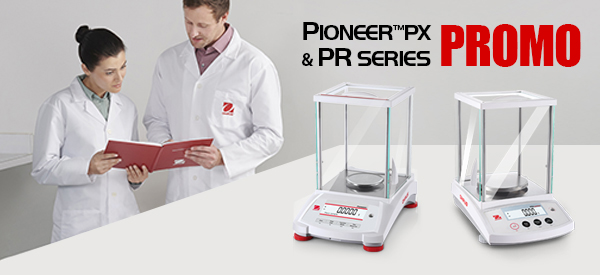 Promotion time: ends 20th of December 2019
Unsure which balance will be the best for you?
Compare two best selling products and discover our enhanced entry level portfolio at even more affordable prices!
Take the advantage of 20% discount for OHAUS Pioneer PX and PR Series and equip your laboratory with the most commonly used laboratory balances.
Choose the model that fits your needs among the catalogue or contact us for help in choosing the right model.
How to do it?
Go directly to our e-shop or contact us and ask about the PX&PR series promotion for models not included in the e-shop .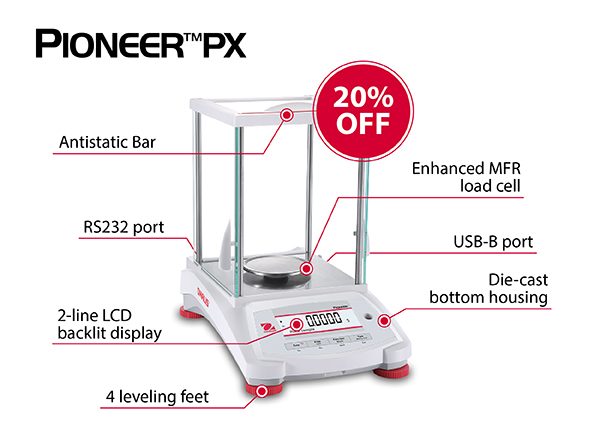 Find out more about Pioneer PX Analytical, Pioneer PX Semi-Micro and Pioneer PX Precision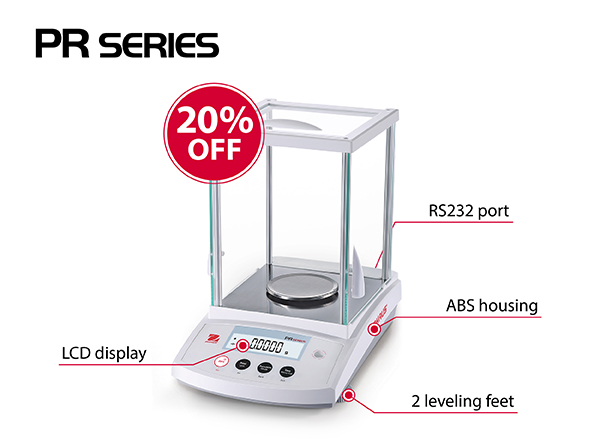 Find out more about PR Series Analytical and PR Series Precision