Description
Full Length Mirror in Support Stand
The Cleanroom mirrors are safe with adhesive backing to prevent shattering and are mounted on a stainless steel plate.
The mirror and plate are then mounted in a frame which is attached to the floor and the wall .
(If wall attachment is not permitted, two optional supports can be attached to the frame to enable a Free Standing Mirror).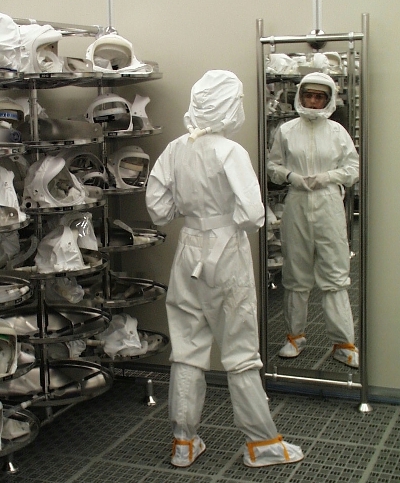 Full Length Mirror in Support Stand
LxWxH (mm)600x100x2100
LxWxH (inches)24x4x83
Cat.No MR-01