Description
Gownroom Feeder Cabinets
These quality stainless steel Feeder Cabinets support the gowning operation. Front access doors are used for reloading and for storage purposes. The bottom cabinet can be used for storage or disposal. Perspex dispenser slots ensure that garments / disposables can be extracted one at a time and do not spill out.
Can be shipped assembled or flat packed.
Picture shows the 12 slot version FFCS-1540-SST
Fabrication materials: stainless steel 304 with electropolished finish.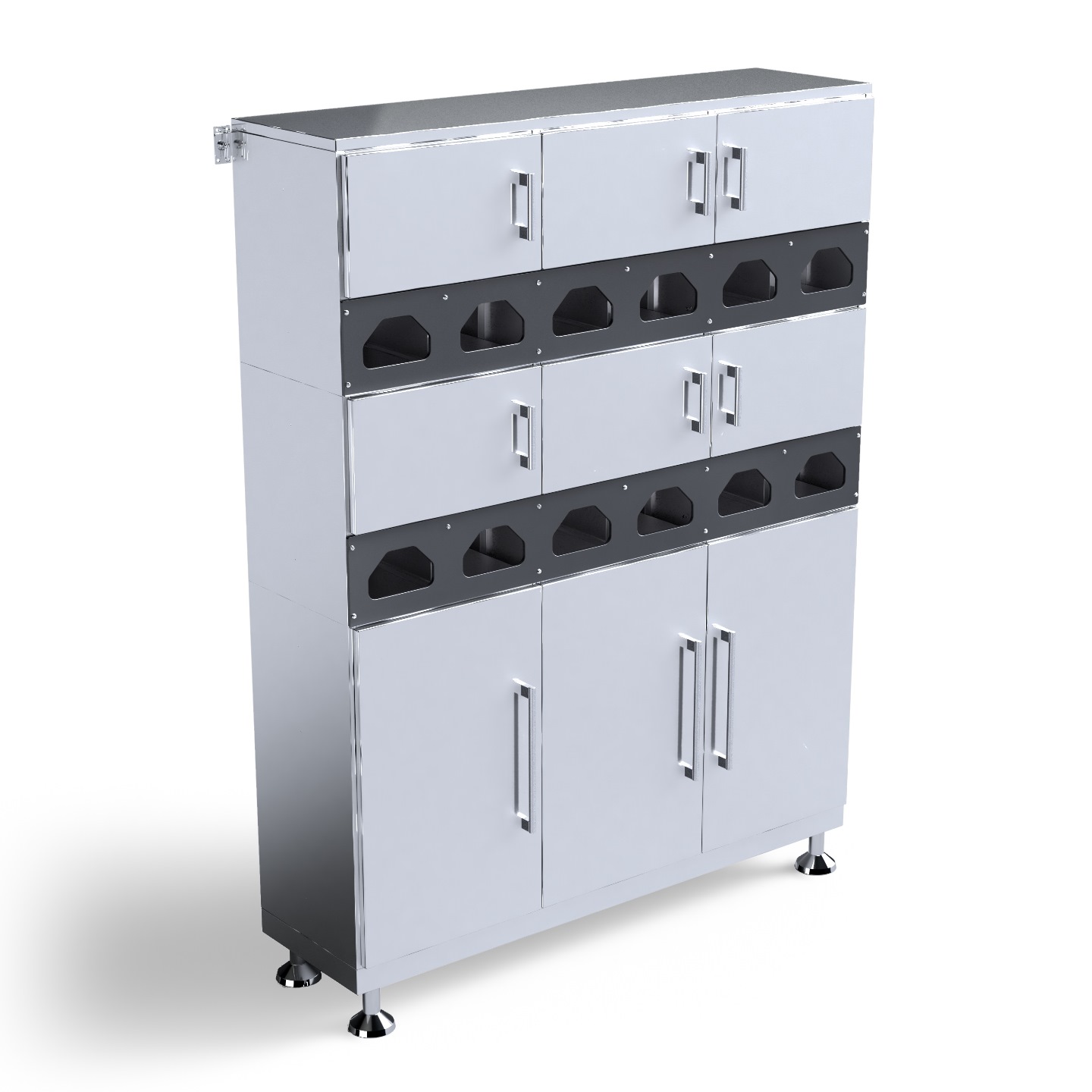 Feeder – front load – front dispense 4
LxWxH (mm)500x400x2000
LxWxH (inches)20x16x79
Cat.No FFCS-0540-SST
Feeder – front load – front dispense 8
LxWxH (mm)1000x400x2000
LxWxH (inches)40x16x79
Cat.No FFCS-1040-SST